Sale of helium from a manufacturer in London
Helium
London
Greater London
refueling * recertification * purchase of used cylinders

Helium in cylinders
Helium is a simple monatomic gas that has no taste, color or smell. It is inert and will not react chemically under normal conditions. According to the degree of prevalence in the Universe, it is in second place after hydrogen and occupies about 23% of the total mass of all substances. In industry, it is produced by fractional distillation of natural gas. Since helium is volatile, it is sold in cylinders.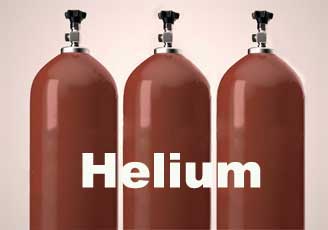 Gas: helium
Container: cylinder 10 l
Volume: 1.6 m3
Gas mass: 1 kg
Delivery: yes
Refueling price:
60.13 £/cylinder
Cylinder price (10 l):
25.34 £
Helium in cylinders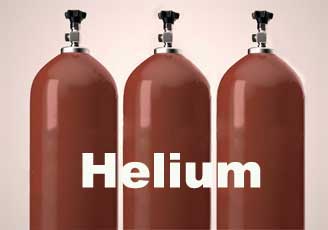 Gas: helium
Container: cylinder 40 l
Volume: 6.0 m3
Gas mass: 1 kg
Delivery: yes
Refueling price:
94.61 £/cylinder
Cylinder price (40 l):
42.58 £
Helium in cylinders
Buy helium in London more profitable from us
Sale of high quality helium from the manufacturer
Oxygen-Service London
Noble gas, as it is also called in everyday life, has found very wide application in various areas of the national economy. It is used as a shielding gas during welding of non-ferrous metals (aluminum) and their alloys, stainless steel, and other materials. It is used during laser and plasma welding. Helium creates a working environment in gas lasers, is used as a plasma suppressor and as an additive to argon. It allows you to create increased penetration of metals, so you need to buy helium to work with thick products and to create seams of a special shape.
Helium has a high permeability, so it is often used to check for leaks in various systems. They also fill airbags in cars. Due to the low density, they are inflated with decorative balloons. Helium acts on the vocal cords, temporarily changing a person's voice, which is used for entertainment purposes. It's completely safe. Helium serves as a coolant in various refrigeration technology, since it has a minimum temperature in the liquid state. He found application in diving. They fill scuba gear, treat decompression sickness. Helium is also used in other high-tech areas.
In our company, all customers can buy a helium cylinder at an affordable price. We also provide maintenance services. Our specialists carry out fast filling of cylinders with helium in compliance with all safety rules. In the course of work, specialists will carefully monitor leaks and eliminate them in a timely manner.